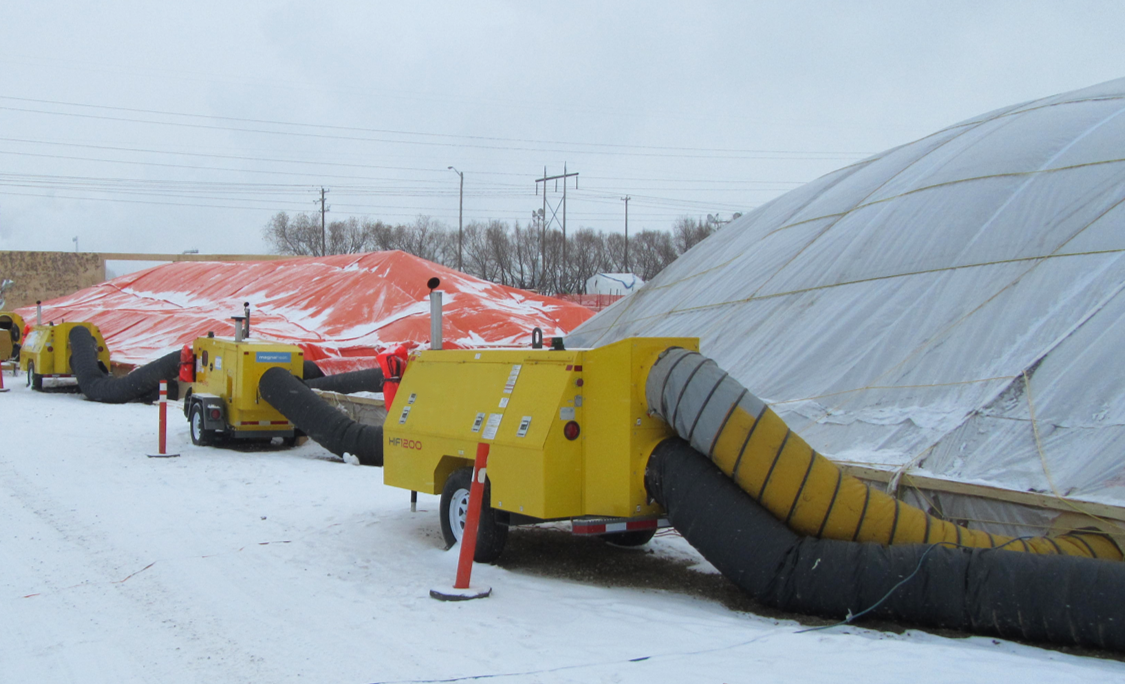 Whether you're in the pipeline, oil and gas, mining, industrial construction or powerline industry, heating your construction jobsite during chilly months is no small expense.
While some costs of heating your jobsite are inevitable, such as equipment rental or purchase price, unfortunately, many site managers waste unnecessary money by making preventable mistakes which quickly eat up project budgets.
Our team of experienced equipment experts have come together to provide you with tips and tricks for keeping your jobsite warm this winter without breaking the bank!
Keeping your construction jobsite warm with efficient industrial heaters
The simplest, easiest way to save heating costs on your construction jobsite is to start with the heat source itself. By choosing an efficient industrial heater, you're not only cutting fuel costs, but maintenance costs and costs spurring from potential downtime.
While a good quality, efficient industrial heater may cost more initially up front to purchase, the cost-savings in fuel and maintenance over time make it easily worth the investment.
Here are examples of some of the most efficient industrial heaters available on the market:
Ground thawing: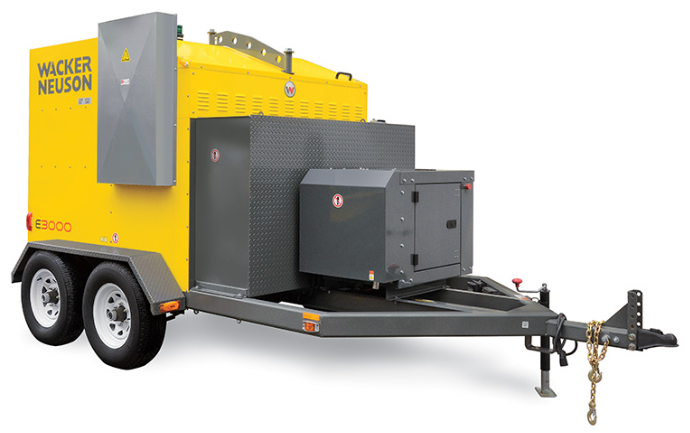 Wacker Neuson E3000 Hydronic Ground Heater
When it comes to ground thawing, the Wacker Neuson E3000 Hydronic Ground Heater features 84% heater efficiency, currently the highest in the industry. This ground heater provides maximum flow and ensures consistent heat delivery for most thawing and curing applications. One pump per hose loop means there is more BTU's (British Thermal Units)/hr delivered to the project than other competitive heating units.
Heating for structures and buildings:
Frostfighter Indirect Fired Heater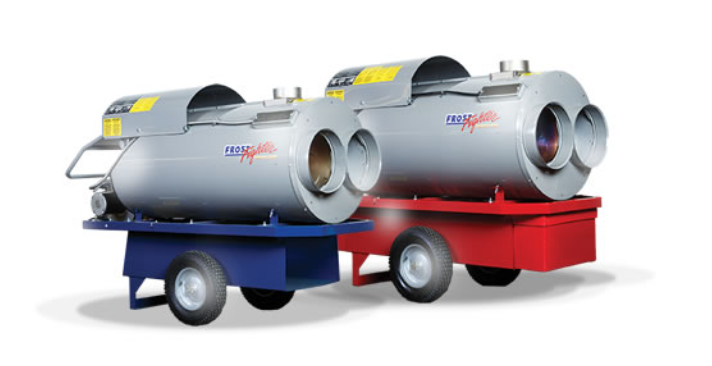 For situations where clean, dry heat is needed to keep outdoor structures warm, the Frost Fighter IDF500 rates high for quality, safety, performance and efficiency.
Resist the urge to buy or rent the cheapest industrial air heater or ground heater available – often times, the amount of yearly savings in fuel and maintenance can pay for the rental cost of the heater itself.
Curious about how to determine which industrial heater is right for your construction application? Learn more about choosing the right heater for your jobsite or contact Axiom Equipment Group's experienced Account Managers, who have decades of experience providing customers with efficient heating solutions in challenging environments.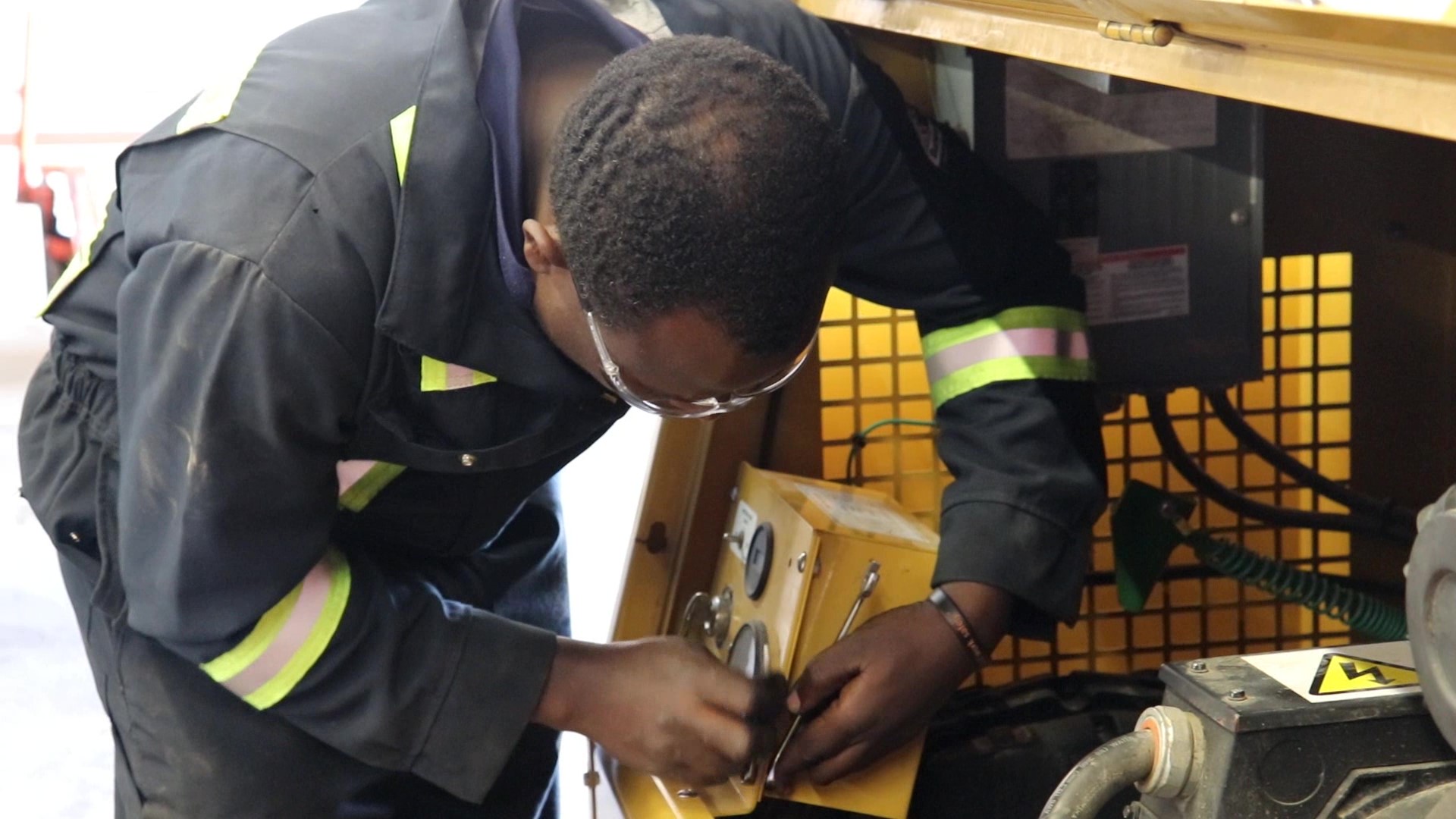 Keep up on regular and preventative heater maintenance
Missing regular equipment maintenance is one of the main contributing factors to unnecessary and preventable downtime.
As part of Axiom Equipment Group's commitment to customer success, we offer a Managed Maintenance Program to ensure our customer's industrial heaters, light towers, pumps and generators are well-maintained and prepared for reliable and optimal performance.
With our Managed Maintenance Program, customers can gain peace of mind knowing that their industrial heaters will be ready to withstand the coldest northern temperatures with:
Customer Managed Inventory (CMI) including parts bins and set-up
Canadian inventory of parts in key warehouse locations
Pre-packaged maintenance kits
Regular and seasonal maintenance to ensure your industrial heater doesn't breakdown and cause downtime on your jobsite includes:
Checking electrodes
Changing fuel filters
Inspecting fuel lines
Ensuring all fluids are topped-up and rated to the appropriate temperature
Inspecting hoses, belts and reel brakes
Ensuring pump pressures are correct.
Don't skip preventative and regular heater maintenance and end up in the cold!
Consider the cost-analysis of renting vs owning your heater
An often-overlooked factor when it comes to heating a construction jobsite is whether it's more cost-beneficial to rent or purchase the industrial heaters, heater ducting and heating accessories.
When it comes down to financials, consider the interest rate of financing the purchase of equipment vs the rental rate over the length of time you need the equipment. Consider how many years it will take you to pay off the heater and if you'll be wanting a new or different type of heater at that time. How much will the equipment have depreciated by then?
When it comes to buying, you will also need to factor in storage, which is an added cost if you don't own the land you're storing equipment on. However, depending on your location, purchased equipment can be used for business tax deductions.
Learn more about the cost-analysis of renting vs buying industrial construction equipment.
Use heater ducting correctly
It's a no brainer that as a central component from your industrial heating source to your working area, heater ducts can drain your heat supply if not used correctly.
One of the most common mistakes construction jobsite managers make with heater ducting is having too many lengths of heater ducting connected. Ideally, an industrial heater should be placed as close to the site it is heating as possible.
Additionally, kinks and bends in the ducting can also use up more heat than needed. Connecting heater ducts the wrong way can also unnecessarily increase the amount of heat used too, as heater ducts are designed for one-way air flow. Be sure to check the direction indicated on the tag and ensure that the ends are clamped together properly and tightly so hot air doesn't escape.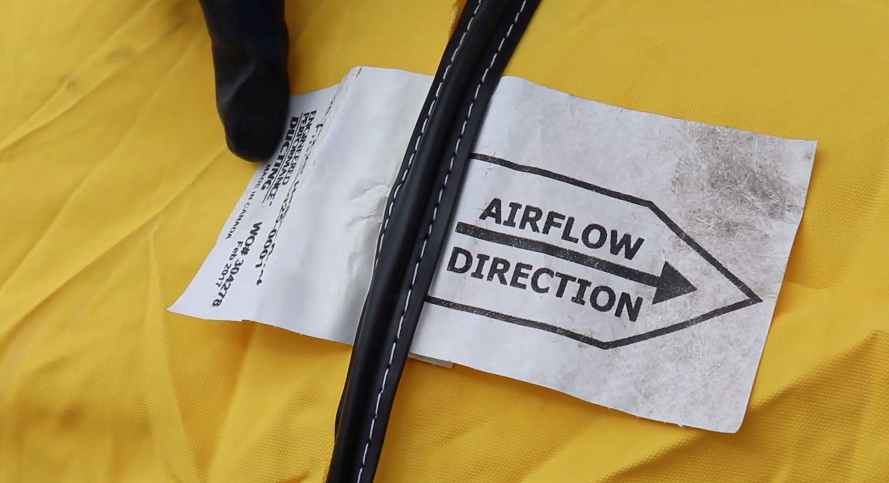 Other tips and tricks for keeping your jobsite warm without breaking the bank
In addition to choosing an efficient industrial heater, having your heater regularly serviced and prepared ahead of the job, using heater ducting correctly and making the most cost-beneficial purchase/rental choice, here are some other factors to consider to reduce your heating costs:
Choose the correct size of industrial heater – often, when customers rent a heater that is too small for the job required, it will continue to run, using unnecessary fuel
Insulate your jobsite space to retain as much heat as possible, especially for long-term jobs
Strategically place your heater as close to the working space as possible, and consider using fans in interior or tented spaces to evenly distribute the heat
By keeping in mind these tips and tricks to save on your industrial construction jobsite heating costs, you'll be sure to keep your jobsite warm this fall and winter without breaking the bank!
Axiom Equipment Group's team has decades of combined experience in equipment rental, sales and service. Working with other internationally accredited organizations, we have the unique ability to provide on-demand products for sale and rent. With our large fleet of new, reliable, well-maintained site equipment, we can meet large project demands quickly and supply quality equipment for smaller projects cost-effectively.
At Axiom Equipment Group, we believe in ZERO DOWNTIME so much that we stand behind it with a unique iron clad promise that combines a reliable equipment fleet with a rapid response program, around-the-clock availability, expert service and a financing option to fit every budget. Gain peace of mind knowing that if your equipment breaks down, we have the inventory to repair and replace it on the fly!