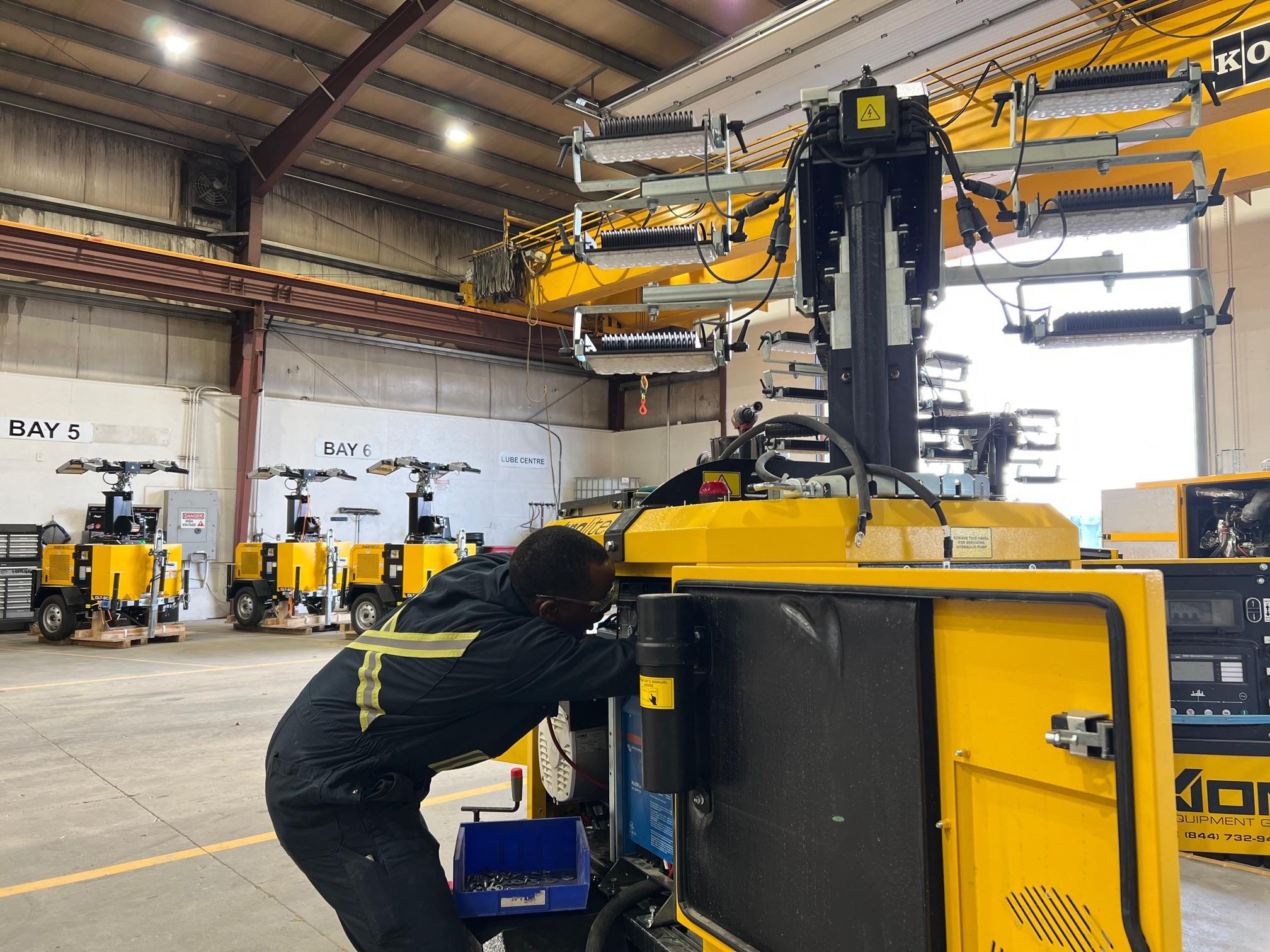 Procuring high-quality and on-the-budget industrial equipment reduces downtime and leads to a project's timely and successful completion. As a decision-maker in project management, you realize that networking and after-sale service form the foundation of lasting and productive business relationships. Buying industrial equipment is complex, and who you buy it from will almost matter more than what you buy.
Industrial equipment supports productivity in manufacturing and construction, and its proper application gives you an edge over your competition. While we know factors may differ depending on what you need the equipment for and what equipment you're buying, this article will provide you with some general insights on getting the right equipment and getting the most out of the transaction… or in the best case scenario, a partnership. 
1. Establish the budgetary allocation for the equipment

 
The money at your disposal forms a basis for a keen evaluation of the necessity of the equipment. A limited budget encourages you to search for basic equipment that will get the job done, but as you draw comparisons between what the market offers, you'll understand all the reasons for the variations in pricing.  
You will find reasonably priced equipment that fits your budget and does not compromise quality.  
2.

Calculate the cost of running the equipment

 
Running machinery and equipment during industrial activities incurs costs beyond its purchase. Factor in the equipment's consumption utilities such as water, gas, or electricity as you run the equipment. They become overheads that eventually accrue as production costs and drain your profits.  
With high production costs, you raise the prices of your products or services, affecting their marketability. The ideal equipment should give you satisfactory performance without burdening you with high consumption of utility costs.  
3.

Consider brands but don't be afraid to make a switch based on your needs

 
Reputable industrial equipment manufacturers and suppliers have long since made a name for themselves for their commitment to producing quality and reliable equipment. When scouring the equipment market, it's important to consider the brands you've trusted (or currently trust), if those brands are meeting your expectations, what other brands are available that could be favourable options, and if those brands match what your company values.  
When you invest in a brand, you expect durable and easy-to-maintain equipment that will work for a long time without needing constant repairs or replacements. Yes, you may need maintenance, but breakdowns should not be a constant thing. Reputable manufacturers and suppliers in the industrial sector have reliable after-sale service and warranty arrangements to support you in the subsequent years after the purchase.  
4. Relevant and adequate features
If you consider acquiring equipment as a long-term investment, think about its versatility. Many products have features that incorporate the latest technology in response to emerging trends in the industry. It can perform additional tasks beyond the one leading to its purchase should you decide to scale operations. 
Although it will cost more, it will save you money in the long run since you will not need to buy new equipment whenever standards, trends or technological advancements in the industry change. Making a list of why you need industrial equipment will enable you to identify the features that will help you find the best equipment available. 
5. Staffing input needed
Human resources are an integral part of the production costs of an industrial firm. Any additional industrial equipment acquired to boost operations will serve the organization best if you consider the level of workforce engagement it needs. 
Is the machinery semi-automatic or fully automatic? Do you have qualified staff to handle it? Will industrial equipment replace human resources and increase productivity by automating manual tasks? 
Another aspect of the workforce concerns the assembly or installation of equipment. If the manufacturer ships the equipment in pieces, confirm if assembly and installation are part of after-sales service and how much it will cost you in cash and labour. These questions will, of course, depend on the type of equipment you're procuring.  
6. Space for the equipment 
Considering that the equipment is a new addition to your site, you will need to find a safe and convenient spot. Before placing the order to buy construction equipment, find out how much space the equipment needs when in operation if it needs storage space, and that its presence will not obstruct other operations at the site. 
7. Expected output 
Since enhancing production, output remains the top reason for acquiring industrial, establishing the number of goods the unit can produce within a certain duration of the operation. For this aspect, your due diligence will comprise data from testing units to confirm the expected output. 
Be keen on the utilities needed to support that production to get the most out of your investment as you scale productivity. 
8.

Find a reliable supplier

 
Although brands exist, you will come across new players in the market, and new is not necessarily bad, especially if they have the equipment you need. Due diligence will help you establish the reputation and reliability of the supplier. 
Your investigation should help you confirm if they have the updated and relevant licensing according to their products and the industry. Are they ISO 9001 certified, and how long have they been in business? 
Seek reviews of current and past customers as you confirm other aspects of their operations, such as wait and lead times, post-sale support and service, and if their products meet the minimum quality standards. Considering that purchasing industrial equipment requires a huge investment in capital and time, such due diligence will safeguard against fraudulent suppliers. 
9.
Aligning with your organization's core values
In the recent past, organizations have prescribed to various philanthropic and civic causes. Such examples include those supporting environmental conservation and sustainability, fighting child labour, and policies supporting the local economy. 
Since such causes often remain in the public domain, engaging with suppliers or suppliers whose products do not align with your core values reflects negatively on your organization's public image. Ensure that you know where you buy from and that your organization's values match theirs.  
10. 

New or used equipment

 
New equipment requires little or no maintenance costs, and its enhanced features boost productivity. Used industrial equipment, on the other hand, may be available immediately, has accounted for depreciation in market value, and may cost less.  
Whether to buy new or used will depend on your business's needs, budget, and reasons for the purchase.
Final Thoughts
Your options remain vast as you shop for industrial products. Axiom bridges the gap between you and the necessary equipment by providing various types of equipment for sale and having a robust after-sale program to ensure that you're supported no matter what.  
For immediate assistance, call us at 1-844-732-9466!