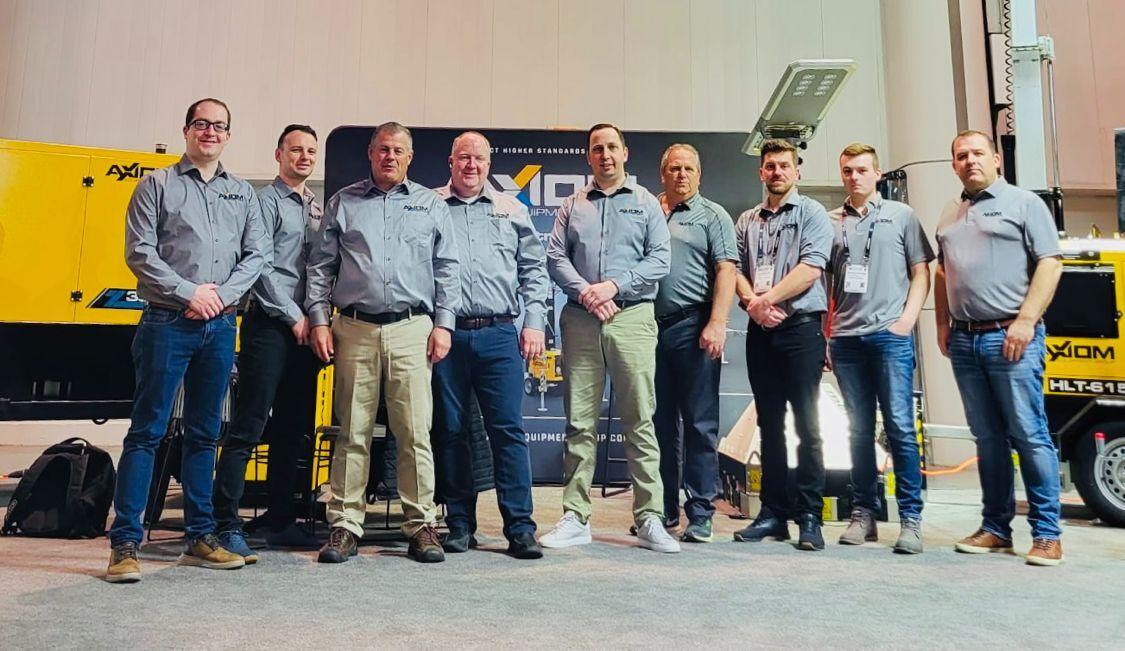 We had an absolute blast exhibiting at CONEXPO for the first time in 2023! As a company focusing on eco-friendly equipment, we were thrilled to showcase our latest electric and hybrid technology to the North American market.
CONEXPO is the must-attend event for construction industry professionals. It features the latest equipment, products, services, and technologies for the construction industry, as well as industry-leading education.
At our booth in the Las Vegas Convention Centre, we connected with over 139,000 construction and fluid power professionals from 133 countries—the largest trade show in North America with more than 2,400 exhibitors from 36 countries spread out over 3 million square feet.
Featured Equipment
From March 14th to 18th, we shared our latest product lineup, which included the Megagen z30 generator, the Megatank 1000L fuel tank, the Metrolite LED electric light tower, the Metrolite LED hybrid light tower, and the Metrolite DLT-4C+ diesel light tower.
The Metrolite LED electric light tower was a crowd favourite. It is compact, easy to transport, and has LED lights and a 22-foot, 360-degree rotating mast. The best part? This electric light tower has zero emissions, zero noise, and zero maintenance. Seeing how interested attendees were in our electric-powered equipment options was truly incredible.
Our hybrid lighting solution, the Metrolite LED hybrid light tower, also got a lot of attention. This innovative light tower uses battery technology and solar power, improving fuel cost-savings and overall efficiency.
Media Feature
After hours, Crownsmen Partners held an exclusive interview with Axiom Sales Manager Greg Helfrich to explore our commitment to shaking up the industry by providing efficient equipment that will help our customers meet the performance and environmental goals on their projects. Catch the full episode on Axiom's LinkedIn in the coming weeks!
Conclusion
It was amazing to be a part of a show that emphasized how the construction industry is evolving to adapt to sustainable technologies, products, and practices. We are grateful to have had the chance to showcase our eco-friendly equipment options and connect with so many construction industry professionals.
We already can't wait for the next one!
…
At Axiom Equipment Group, we are industrial equipment manufacturers and suppliers specializing in the Megagen Z Series Generators, Metrolite LED Light Towers, and Megatank Fuel Tanks. Our product lineup includes 20-150 kVA generators, electric, hybrid (solar-diesel), and diesel light towers, and fuel tanks ranging from 1000 to 3000L. We offer a vast range of equipment experience and knowledge to help ensure our clients minimize downtime and increase operational efficiency for their businesses.