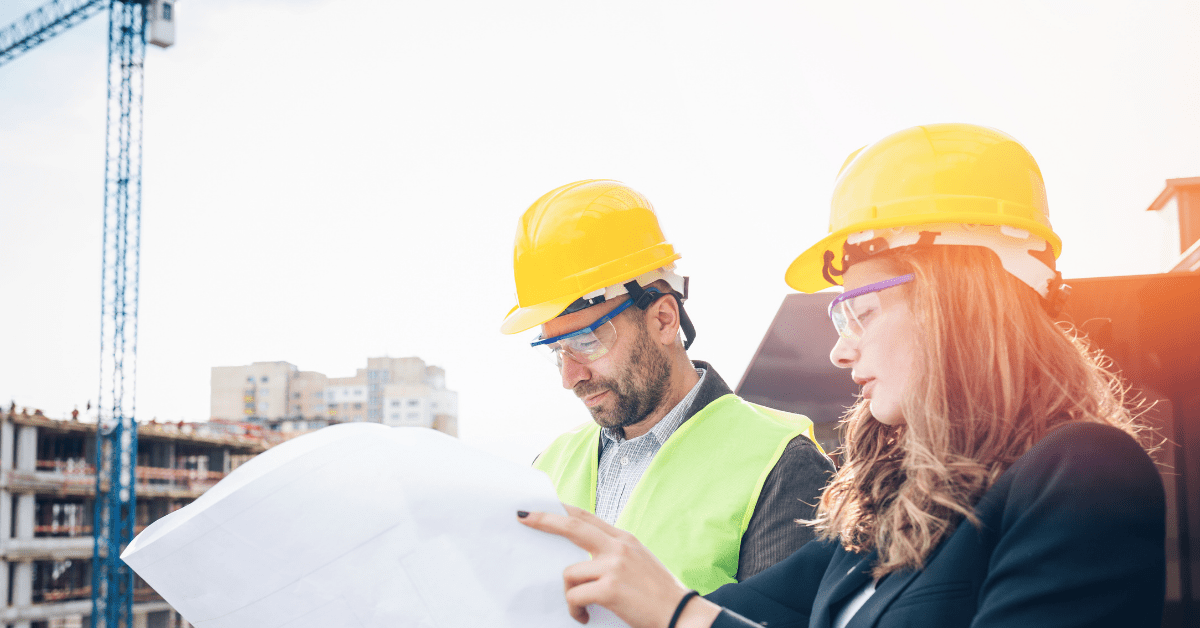 When purchasing new industrial equipment, it's essential to take your time and plan carefully to ensure you're getting the most value for your money. That's why we've put together this 5-step guide to help you make the best decision for your business. So, whether you're just starting or in the market for an upgrade, keep these steps in mind, and you're guaranteed to find the perfect equipment for your needs. Let's explore the most crucial steps to follow when planning your next industrial equipment purchase:
1. Assess Your Business Reality
The first step of planning your equipment purchase entails evaluating your business reality regarding your goals and objectives.
-How will your organization benefit from purchasing the new equipment?
-Does the new equipment meet or fit future needs?
-Are you seeking a better price/quality ratio through product improvement?
-What are the safety and regulatory requirements of the new equipment?
–Will an upgrade achieve better performance, or must you purchase new equipment?
How you answer these questions will greatly determine your buying decision. Take a deep dive into your long-term objectives, which entails auditing your current inventory. Buying new equipment without determining existing equipment's efficiency can be the worst purchasing decision you'll ever make.
Therefore, try to assess the machine's capabilities depending on your expected performance and any downtime due to regular or unscheduled maintenance. You can also ask an Equipment or Service Expert, like Jaco Steyn from Axiom, for some expert advice and other information. Such insights will help you determine whether the potential returns of new equipment justify the purchase.
2. Create A Capital Expenditure Plan
After determining your needs and current equipment efficiency, you'll head to the calculations part. Purchasing equipment is among your biggest investments. Wrong moves can adversely affect your company's productivity and overall financial position. Thus, you need sufficient time to budget for the purchase decision.
Look beyond the equipment's upfront price and consider its long-term cost savings potential. How will your decision impact your company's operations? Your uptime and downtime? For further support, seek a third party for needs assessment. It can be beneficial to hire a consultant to provide you with solid advice on the must-have features and the ideal specifications of the equipment.
Overall, consider the specific objectives, needs, and budget to ensure you get good value for money and achieve the results needed from the equipment. These elements are vital when developing a cost-benefit analysis that aims to justify the purchase by focusing on both the pros and cons of investing in new equipment.
Here are some Capital Expenditure Plan templates we've gathered from several sources that may be helpful:
Corporate Finance Institute CapEx Formula
Capital Expense Budget Template with Vena Solutions
Assorted CapEx Budget Templates
3. Plan for Spur-Of-The-Moment Breakdowns
Your plan to replace large-sized equipment quickly is achievable, but it's not as cut and dried. Massive purchases are mostly in the form of custom orders with longer lead times. This stuff doesn't just sit on a retail shelf waiting to be tossed in the cart. Rather, the manufacturer or supplier may need weeks or months to deliver a new piece.
Even before the items reach your site, you'll have made a significant expense. Considering potential hurdles, it makes sense always to have your "Plan B" to beat unscheduled breakdowns. Be sure to involve your financial institution in your equipment purchase planning meetings, if applicable.
4. Research for Reliable Suppliers
After understanding your needs, budgeting, and creating a contingency plan, you'll now make comparisons between suppliers. Assessing your prospects should begin with placing your required specifications against the most reliable vendors in the market.
Vast options and aggressive campaigns can make it difficult to find the right partner but remember to consider your needs. You shouldn't feel compelled to go with a big-name brand because you feel it's what almost everyone is going with. Do your research, and you might just find the perfect one! The following factors should you guide you in finding a supplier with the lowest maintenance, repairs, and safety risks:
-Experience in your field – You want a vendor who understands your needs and is ahead of the current industry trends. You'll only find this in a supplier who focuses on your industry.
-Product testing – Your supplier should allow you to test the equipment or at least provide a demo. This way, you'll quickly detect potential issues before they become major problems.
-Consider referrals – Besides checking online reviews and testimonials, find a contact person who can share your experience and ask as many questions as you can.
-Visit the manufacturer/supplier – If you're keen on being able to do as much background work, visit the facility. You'll also know how the company does business, including the technology and production equipment they leverage.
-Pricing – Determine who a specific supplier's pricing compares to the market rates.
Many companies consider a brand's years in business. However, this isn't a major consideration. Many equipment manufacturers and suppliers have been in business for only a few years but have found their place in the market as reputable suppliers.
5. Negotiate with Your Preferred Supplier
All the above steps lead you to this last stage of your purchasing planning where you discuss the exchange. When negotiating contract terms with your chosen supplier, the goal is to agree on an arrangement that benefits both parties. At this stage, your priorities are finding the right equipment for the right price, and the potential for an ongoing partnership.
The primary goals of these negotiations are simple.
-All exchange criteria are well-defined.
-The items must be identified and evaluated.
-Either party has expectations, including quality, lead times, or more.
-Obligations and risks are property highlighted.
-Compensation terms, including total costs, financing conditions, and payment schedule, are clearly stated.
-Agreement on delivery, termination, and other dates.
Notably, you need adequate representation to negotiate successfully. Before you enter an agreement, you must have a profound understanding of the vendor and their competitors.
Partner with A Reliable Industrial Equipment Manufacturer/Supplier
Investing in the appropriate equipment is among the best ways to cut costs, boost productivity & efficiency, and increase your returns on investment. Thus, you need a sound purchasing plan to achieve your desired outcomes. Furthermore, choosing a reliable supplier is a sure way to get the best quality equipment in the trade, whether it's generators, light towers, fuel tanks, or other. Fortunately, you're in the right place.
As your #1 Industrial and Construction Site Equipment Partner, Axiom Equipment Group understands your needs and offers top-quality equipment alongside crucial industry expertise. We have a line-up of 20 – 150 kVA generators, electric, hybrid, and diesel light towers, as well as 1000L – 3000L fuel tanks, developed through an extensive research and development process with input from the very people that use the equipment in the field.
Let our vast range of top-rated equipment, backed by our experience and knowledge, help you ensure you are minimizing downtime and increasing operational efficiency for you and/or your clients.
Call us at 1-866-918-4020 for expert advice or via https://axiomequipmentgroup.com/contact-us/.