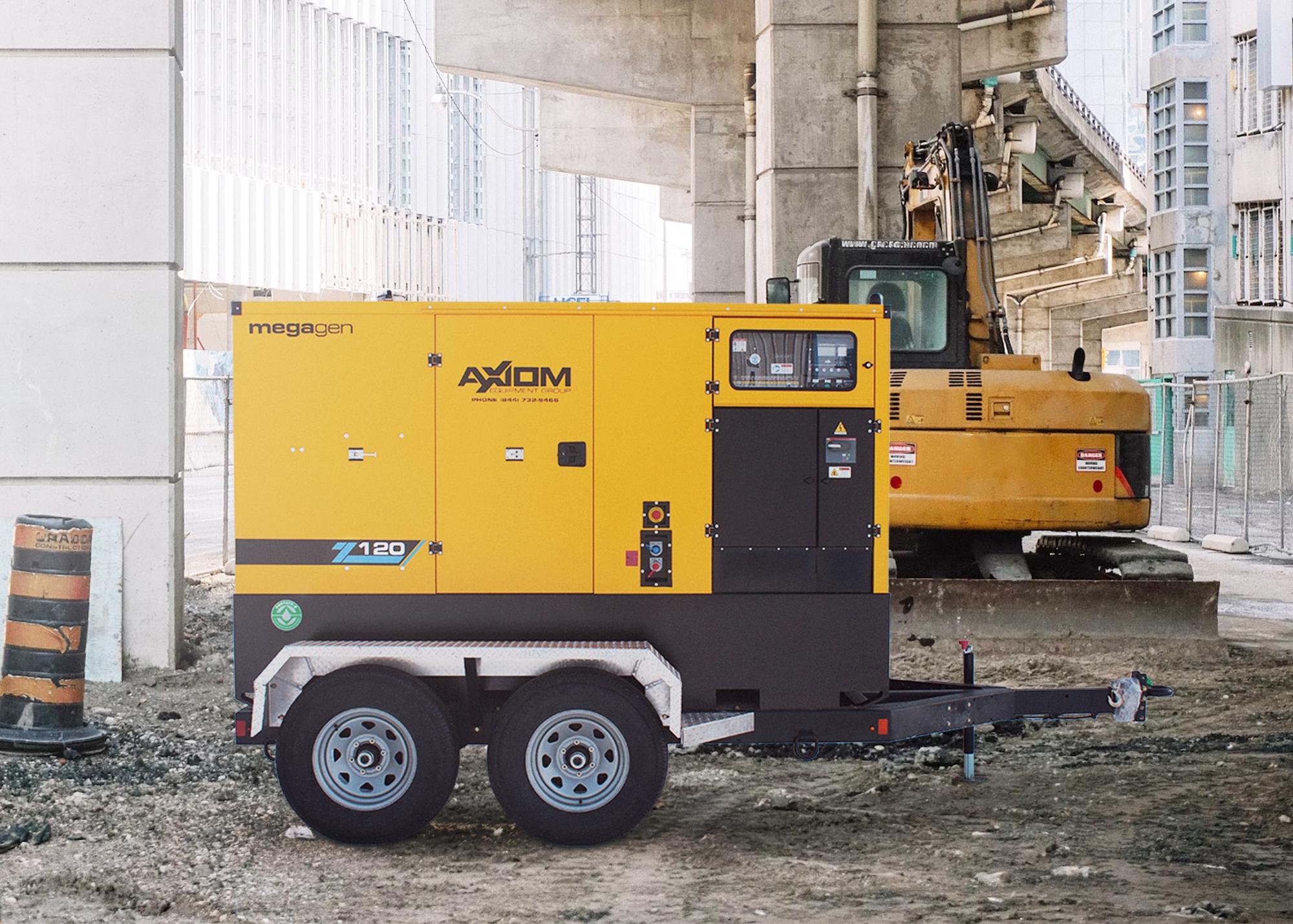 Prime power generators are essential for any business that needs continuous power for their operations, and if you think about it, almost all do! There are many low-maintenance options for generators, but trust us, they will still require some sort of upkeep. 
In this article, we will provide tips on how you can take care of your generators and keep them running as efficiently as possible. 
What is a Prime Power Generator

& What Are They Used For

?
If you're searching for maintenance tips for prime power generators, you're likely already familiar with what they are, but to give a bit of an overview – prime power generators serve as a primary source of continual power in a location that may be away from other sources of power. Many businesses often use them to offset power from utility providers during peak usage for load management, potentially reducing electricity usage when there is high demand. For example, a manufacturing plant will use a prime power generator to offset load demand during peak shaving or base loading.
In a base loading setup, the end user runs a prime power generator at a fixed output. A utility provider makes the difference if the load exceeds the generator's capability. A high-usage application can simultaneously implement peak shaving and base loading to prevent outages. It can help ensure that power is always available, even during peak usage. Another example – a manufacturing plant can use the prime power generator to create and prevent power outages or costly downtime.  
Type of Fuel for Prime Power Generators
There are two fuel types for a prime power generator: diesel and gaseous. The choice of fuel depends on efficiency, fluctuating fuel prices, and application. Diesel generators are typically the most fuel-efficient option when considering the volume of fuel required to power a generator.    
Tips for Maintaining Prime Power Generators 
Maintaining your prime power generator is vital to keep it in top shape. It ensures that the generator continues to provide quality power throughout its service life. We recommend conducting preventative maintenance regularly at scheduled intervals to prevent downtime.  
1. Set-up a schedule
A maintenance schedule needs to be set up depending on the conditions that the machine is working in. If the machine is in a dusty environment, the air filters will need to be checked more often. If the machine is operating under a high load for a long period of time, the oil will need to be checked and changed more often.  
2. Monitor fluid changes
The prime power generator needs a suitable fluid to function well. The oil keeps the engine running smoothly and lubricates parts of the engine. Performing a maintenance schedule can help tell how often to change the oil within the generator. Typically, we recommend doing this after 500 – 1000 hours of usage. The generator's engine also needs fresh coolant regularly so ensure to change out and flush the coolant system.  
3. Look out for worn parts & replace
Parts in a prime power generator can affect its performance. Weather can degrade the generator parts over time and affect their efficiency. Check out for signs of cracking or warping, or any squeaking sounds. Replace the worn parts as soon as possible before the generator can run with a bad belt. Fortunately, Axiom Equipment Group carries top-quality parts from the most dependable and recognized manufacturers in the world. No matter what industry you're in – construction, mining, equipment rental, pipeline or powerline – our goal is to get your equipment running as quickly and efficiently as possible to keep you productive and profitable.  
4. Check filter changes
Filters protect a generator from dirt and dust. Even the smallest particles can hurt the generator's engine. The filter is an important part that needs regular maintenance. Inspect the changes in these filters and clean or replace them when necessary.  
5. Abide by the operating capacity
Abiding by the prime power capacity rating prevents damage and can help increase its lifespan. While the generator can run continuously, monitoring how often it runs in an overload situation is essential. Run the generator at 80% of the maximum capacity to prevent premature wear.  
If you're in the market for reliable, diesel prime power generators, we recommend the Megagen Z Series with options from 20 – 150 kVA. With a robust design made of durable components, the Megagen generators will bring a reliable and easy-to-use solution to meet the requirements for even the most demanding circumstances. Some of its features include:  
– Built-in automatic 30% load leveler to prevent wet stacking
– Large capacity fuel tank and additional external fuel tank connectivity to maximize runtime  
– Remote control capability to allow for generator start-up and shutdown 
– Master battery disconnect for added safety  
– Superior soundproofing solutions  
– Cold weather package to protect your equipment in harsh weather conditions  
– Central, revolving lifting hook to move equipment safely and securely  
– 240/480/600V switchable  
– 110% spill containment, minimizing environmental impact  
Ready to try out one of the best generators in the market to power your specialized project or site? Contact us today for more information on availability and pricing! Need immediate assistance? Call us at 866-403-9155!