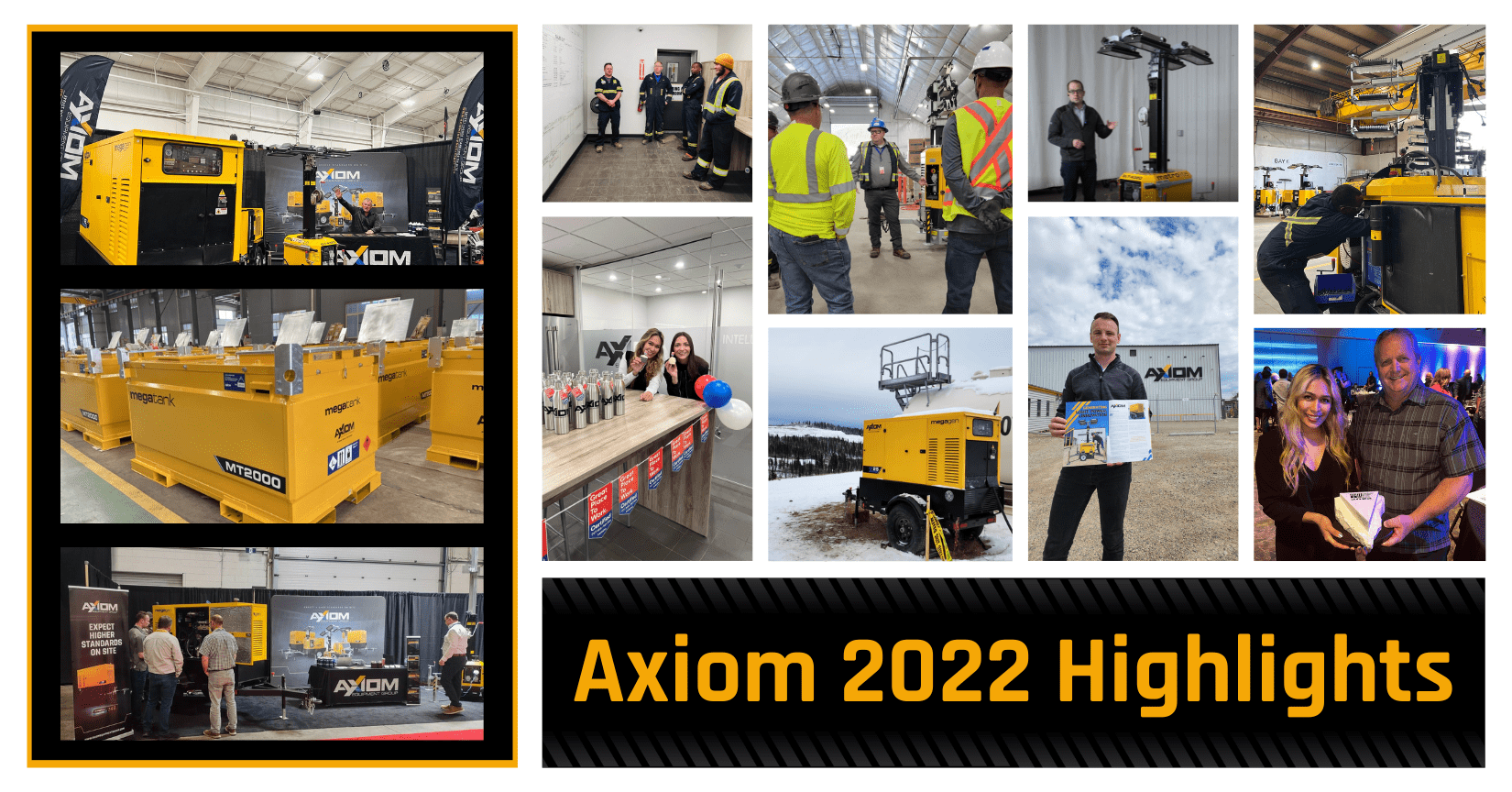 As we get closer to the end of 2022, we like to look back and reflect on some of the major milestones and accomplishments that the Axiom team achieved. This marks the annual tradition of sharing some of our top wins and how teamwork helped us achieve it all. So much happened this year, and we wanted to thank you for being a part of our journey!  
From our General Manager, Randy Gay: "We are extremely thankful for the excellent team we have at Axiom! It is through commitment, teamwork and a winning spirit that truly made our success in 2022. These 3 values among others, mark each and every employee at Axiom, and as we continue to expand, we are very excited to have you on board for the 2023 journey!"  
Without further ado (in no particular order), here's a list of some of the amazing things we're celebrating before 2022 ends:  
Full Transition from an Equipment Rental Business to A Manufacturer-Supplier 
In 2012, Axiom launched as an equipment rental company focused on large remote projects that needed site support equipment. This included everything from pumps, heaters, and air compressors to light towers and generators. Then in 2019, we acquired a warehouse facility and began the journey of transitioning to a manufacturer-supplier.  
In 2022, with resources, systems, and opportunities in place, Axiom officially made the transition to being a manufacturer-supplier selling top-quality, eco-friendly industrial equipment for a wide range of industries including Construction, Equipment Rental, Mining, Oil & Gas, and more! 
Introduced the Megatank Fuel Tank Product Line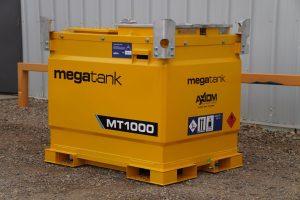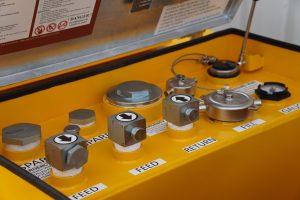 Understanding that most equipment is powered by fuel on-site, we talked to our customers, and they confirmed a need that prompted us to introduce our newest product line – the Megatank fuel tank. Built double-walled with bi-directional forklift pockets and lifting brackets, a removable inner tank, an extra-large compartment area, and the ability to dispense fuel to three pieces of equipment simultaneously, the Megatank will help reduce the risks of downtime while becoming more cost-efficient operationally.  
A big thank you to Heavy Equipment Guide and On-Site Canada for featuring our Megatank fuel tank!  
Winning the NSBA Growth & Market Development Award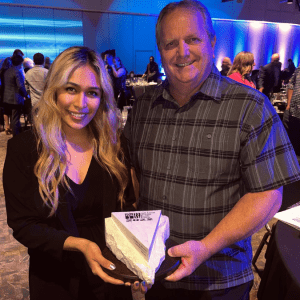 Axiom received the prestigious Growth & Market Development Award from the North Saskatchewan Business Association at its annual Business Builder Awards Gala. The award was presented to a company that best demonstrated innovation, sustainable growth, expansion in markets, and commitment to growth. We were able to showcase these through our development of eco-friendly equipment solutions, expansion throughout Canada, the introduction of parts e-commerce, and proactiveness in the supply chain.  
Exhibited at Tradeshows & Events in Canada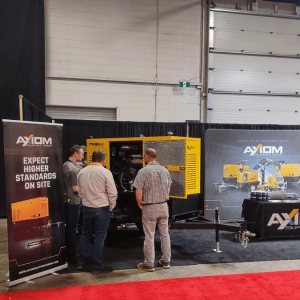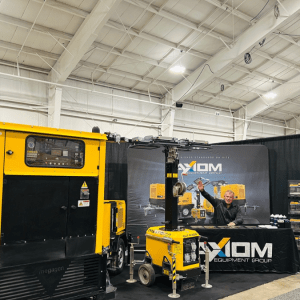 This year, we had the opportunity to exhibit at high-profile tradeshows in Canada, including the:  
– National Heavy Equipment Show – One of the biggest industry tradeshows in Canada bringing together over a mix of construction, road building, land improvement, and infrastructure.  
– Canadian Concrete Expo – Canada's only national tradeshow dedicated to the concrete and aggregates industries.  
– Canadian Mining Expo – Canada's largest mining show to showcase the latest innovation and technology for the mining industry. 
– Central Canada Resource Expo – Tradeshow for the mining, forestry, and energy sectors.  
– Canadian Rental Mart – Canada's biggest expo of rental-ready equipment for construction, homeowner DIY, landscaping, and events. Axiom served as a Platinum Sponsor for this tradeshow and provided the introductory remarks at the Speaker Series. 
– Saskatchewan Mining Supply Chain Forum – Mining tradeshow conference hosted by Saskatchewan Mining Association, the Saskatchewan Ministry of Trade & Export Development, and the Saskatchewan Industrial & Mining Suppliers Association.  
– Canadian Rental Association BC Suppliers Show – A small tradeshow organized by the Canadian Rental Association for suppliers to showcase to equipment rental companies.  
– Toronto Construction Association (TCA) Members Day – Opportunity to network with key decision makers and raise awareness about our company to members of TCA. 
These tradeshows provided us with the opportunity to network and collaborate with fellow industry members, gain sales opportunities, and enhance awareness of our products & overall brand. In addition, we also sponsored several industry social events with the Saskatchewan Heavy Construction Association, Calgary Construction Association, and more.  
Becoming Great Place to Work Certified & Expanding the Team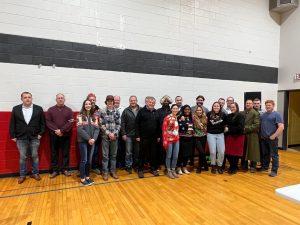 Axiom has officially obtained the Great Place to Work® Certification through Great Place to Work Canada! We were provided with the GPTW internal survey to rate and offer feedback as an employee on five key dimensions: Credibility, Respect, Fairness, Pride, and Camaraderie.  
We're proud to say that Axiom truly is one of the best workplaces in Canada. This year, our team grew by almost 50%, adding members to every department including Operations, Marketing, and Human Resources. Check out current #CareersWithAxiom and be a part of a team that pushes you to reach your potential! 
Closing Remarks
Axiom has come a long way since we started our business as an equipment rental company, and we are proud to say that we are now a full-fledged manufacturer-supplier! It has been quite a journey to get here, and we couldn't have done it without the amazing support of our team, customers, and business partners. In 2022, we've been through a lot of changes, but one thing will always remain the same: our commitment to serving you with only the best products and customer service in the industry.  
If you're interested in learning more about Axiom, or if you have any questions, please don't hesitate to contact us at equipment@axiomequipmentgroup.com or call 1-844-732-9466.  
Thank you for reading this article and celebrating with us! From everyone at Axiom, have a happy holiday!