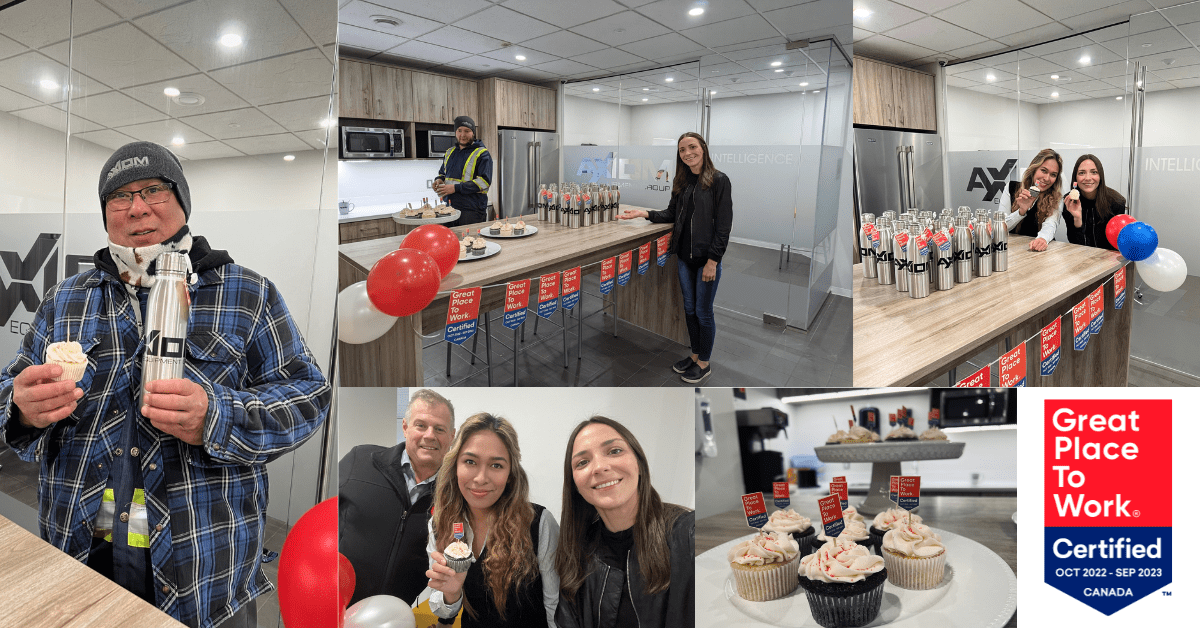 Axiom Equipment Group has officially obtained the Great Place to Work® Certification through Great Place to Work Canada. This milestone is a major move for Axiom as we continue to grow our team and lead the way as a North American brand of choice for innovative and eco-friendly industrial equipment.  
"It's the enthusiasm and motivation of everyone in the team to help the company succeed that sets us apart" says Kim Friesen, Administration & Human Resources Manager at Axiom. "And of course, their drive to succeed as an individual."
While Axiom offers great perks and benefits to employees including Comprehensive Health & Dental Coverage, Competitive Compensation, Paid Vacation, and Corporate Wellness Program, we also place our organizational values and culture of utmost importance by:  
– Implementing teambuilding events regularly  
– Providing autonomy and the opportunity for creativity in the workplace  
– Creating professional development plans for each employee with a Tuition Reimbursement Program  
In early 2023, Axiom will also be introducing a formal Employee Recognition Program to further show our appreciation for each team member's contributions to the success of our organization! 
To learn more about our Great Place to Work Canada certification, click here. 
About – At Axiom Equipment Group, we give you the opportunity to challenge yourself and learn new skills. We give you the freedom to express and implement your ideas, work with an open-minded team, and truly enjoy what you do, day-to-day. Sounds like the right environment for you?
Keep your eye out for open positions at www.axiomequipmentgroup.com/careers-with-axiom-equipment/