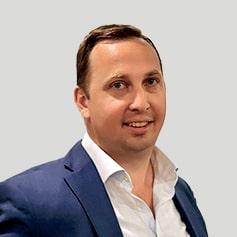 Randy Gay is a results-oriented leader who is passionate about customer success and business growth. Joining Axiom Equipment Group in 2017, he is highly experienced in management, reporting, strategic planning and sales and operations management, which led up to his current role as General Manager at Axiom Equipment Group.
As the General Manager, Randy provides leadership, develops business strategies to increase profitability, ensures core business activities align with key performance indicators (KPIs) and drives continuous improvements on Axiom Equipment Group's services for customer satisfaction, retention and success.
As Axiom Equipment Group works hard to deliver its promise to raise standards on site and facilitate customer satisfaction, Randy's leadership and vision continues to be paramount to Axiom Equipment Group's success in embodying its Mission, Vision and Values.