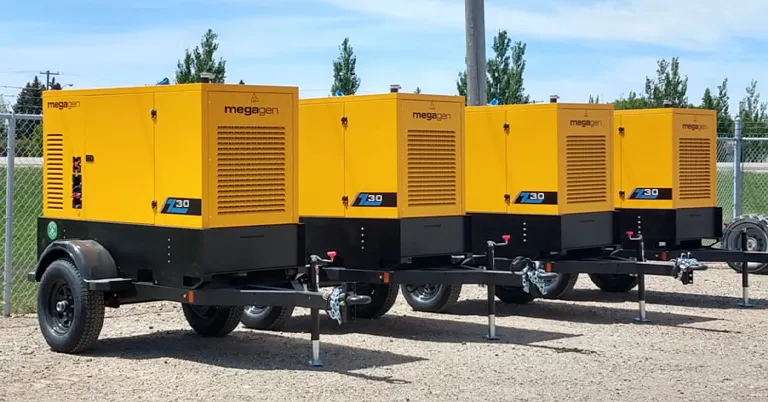 The equipment rental industry has experienced substantial growth and evolution over the past decade. In this ever-evolving landscape, staying updated about industry trends is vital for success. To help you keep your finger on the pulse, Axiom Equipment Group has delved into five pivotal trends that are set to redefine the world of equipment rental. 
1. Increased Digitization 
Since 2022, the shift towards digital operations has been increasingly prominent in the equipment rental industry. Many businesses have started to move their operations online, offering digital platforms for customers to explore equipment options, reserve items, and arrange for delivery or pick-up. According to a recent report, digitization of services will be a major driver of growth in the equipment rental industry, with a compound annual growth rate of 5% estimated by 2025. This trend represents an opportunity to streamline processes, reduce overhead costs, and meet customer expectations for online services. 
2. Sustainability Concerns 
Environmental sustainability is gaining traction in the equipment rental industry. As global awareness around climate change increases, many companies are investing in eco-friendly equipment options that consume less fuel and emit fewer greenhouse gases. Statistics show that construction equipment accounts for about 1.1% of the world's CO2 emissions, driving the need for greener alternatives. Sustainability took front stage at this year's CONEXPO-CONAGG event, proving more and more manufacturers are experiencing an increase in demand for green technology. These trends show that adopting sustainable practices can provide both environmental benefits and a competitive advantage.
3. Rise of Telematics 
Telematics systems, which provide data about how and when equipment is used, are becoming more prevalent in the rental industry. This technology can help rental companies extend the lifespan of their equipment, reduce maintenance costs, and improve customer service. A recent study showed that companies using telematics saw a 14% decrease in maintenance costs. The adoption of telematics in rental equipment, therefore, can offer significant cost savings and operational efficiency. 
4. Equipment-as-a-Service (EaaS) 
Equipment-as-a-Service, or EaaS, is a model that could revolutionize the traditional rental structure. Outlined in this article by Volvo CE, EaaS allows customers to pay for the usage or outcomes of equipment, rather than the equipment itself. In practice, EaaS involves delivering whole lifecycle management for fleets for industrial vehicles and equipment. This model offers businesses greater flexibility and cost-effectiveness, particularly for those requiring equipment for specific projects or on an irregular basis. 
5. Growing Demand for Rental 
The demand for rental equipment is growing and is expected to continue to rise. This trend is fueled by a variety of factors, including the high cost of equipment ownership, the need for specific machinery for short-term projects, and the flexibility rental options offer. In fact, the North American construction equipment rental market size is projected to reach $58.49 billion by 2026, with tight supply of new construction equipment and high prices being the primary drivers of demand. 
***
In conclusion, these trends represent both opportunities and challenges for the equipment rental industry. By understanding and responding to these shifts, businesses like Axiom Equipment Group can continue to thrive and provide exceptional service to our customers. Keep an eye on our blog for more insights into these trends and how they're shaping the future of our industry, and contact us if you have any questions or comments!