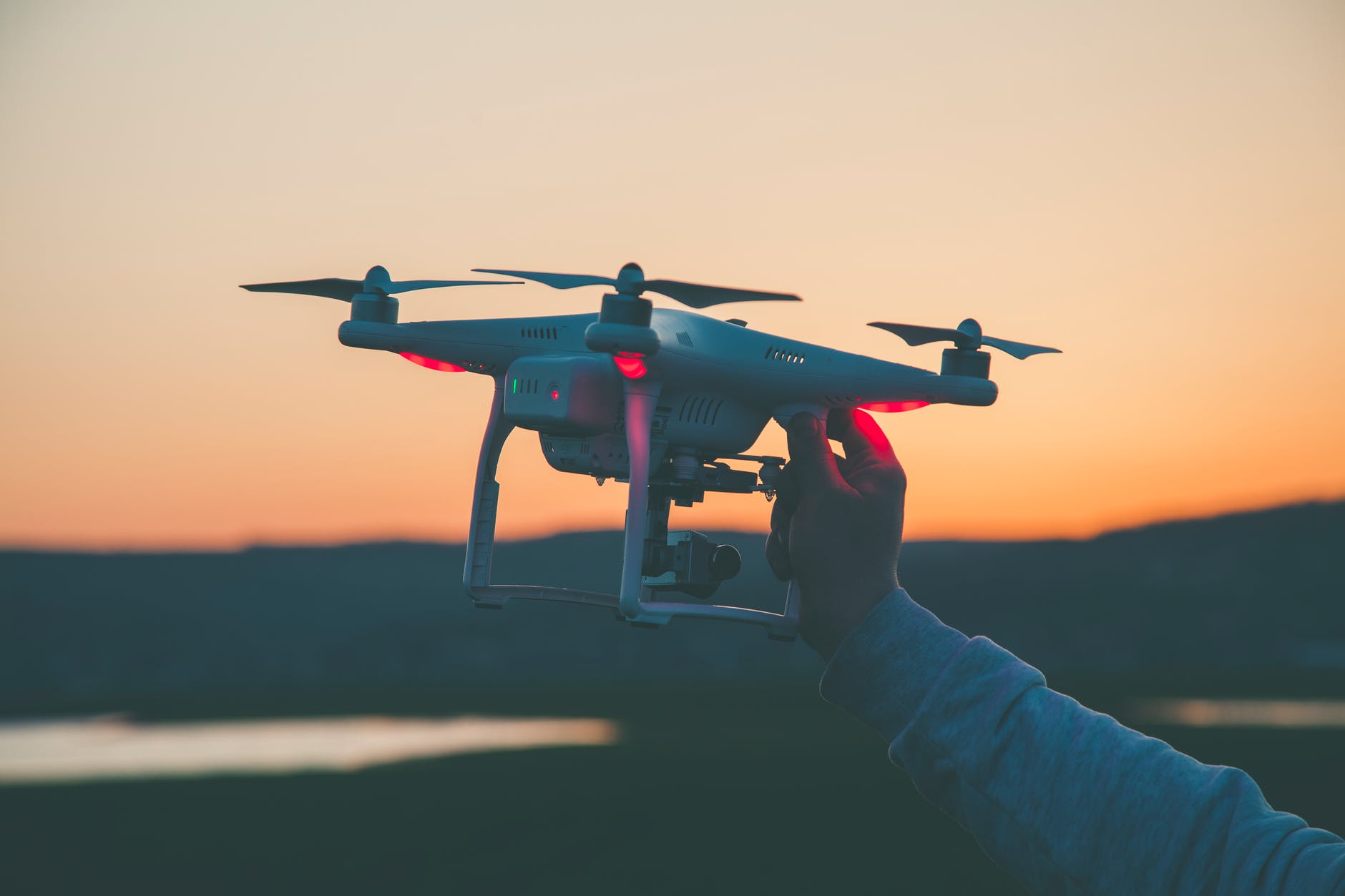 The popularity and usage of drones on industrial jobsites has rapidly increased in recent years. The benefits of drones and their birds-eye capabilities span far beyond gathering aesthetic photos.
Drones are useful in improving many aspects and outcomes for large-scale, industrial jobsites and construction projects, including enhancing surveying, project modelling and reporting.
Here are five ways that drones can help improve your industrial jobsite:
Safety and Inspections
The most important consideration of any industrial construction project is safety. One advantage that drones have over humans is that it is safer and easier for drones to inspect and document safety data.
For example, for high-risk areas in volatile locations such as mines, tanks, high vertical structures, and oil and gas applications, it is safer for a drone to fly over than a project team member entering the high-risk area. It also reduces the time and need for workers to set up access equipment.
Drones also have the advantage of being able to reach areas that are difficult to reach due to rough terrain or constricting spaces.
The data collected from drones can then be connected to Safety Management Systems and software for a collective big-picture view where risks can be identified and mitigated appropriately. A safety inspector can gather more information with a drone quicker than manually walking through and inspecting a job site.
One specific industrial application where drones are commonly used for safety inspection is roof inspection – particularly inspecting areas that have either collapsed or have high potential to.
Reporting on Progress
Another way that drones are enhancing industrial jobsites is by providing improved mechanisms for reporting on progress.
Construction is notorious for often not moving at the planned pace, and drones are useful in providing real-time updates.
This is especially important for clients and stakeholders who want to see how the site work is progressing in real time, and even more helpful for remote clients who are not present in person to see the progress unfold.
Along with the benefits of real-time updates, drones provide a visual element to compliment reporting data.
Monitoring
Continually monitoring your industrial construction site is paramount to proactively identifying problem-areas and resolving them before they become issues or roadblocks.
Drones give you the ability to virtually walk-around your jobsite any time you need to.
Continuing to monitor your jobsite is a huge key to success. Documenting data from continuous monitoring can help you to dispute any potential claims down the road.
Project Modelling
Drones are especially useful in gathering project data for modeling and software purposes, for example, volume, slope and topographical details which can be used in BIM models & GIS mapping.
This allows project owners to provide 3D renderings for terminal audits and planning.
You can then share these data insights you've gathered with your cross-sectional teams. Enhanced communication has been proven to enhance outcomes on industrial job sites.
In addition, project modelling of past projects can be used to leverage future contracts.
Surveying Enhancements
Drones are far better at environmental investigation than man power alone. This is because drones are able to access hard-to-reach areas like narrow spaces, mining applications and locations with toxic spills and chemical contamination.
Additionally, drones can more easily locate uneven topography easily from a bird's eye view.
High-end surveying drones are equipped with high definition cameras, gas sensors and tools for volumetric measurements and mapping. This surveying can be completed while the construction project is in process, or before to assist with analyzing project feasibility and potential problem-areas.
While surveying drones and the related technology and software come with a cost, drones are extremely effective at identifying potential hazards, which if unnoticed, can cause costly damages which jeopardize safety and delay project timelines.
Other Benefits
There is no shortage of benefits when it comes to drones improving industrial construction sites.
In addition to the benefits mentioned above, drones can be used for:
Aerial thermal imaging recording – assess real and potential cold and hot spots, particularly where there are electrical components.
Laser scanning to assess topography
Observing site worker behavior to ensure safety codes are being adhered to
Investigating site accidents without human contamination
Promotional photography/videography for marketing purposes
Creating virtual representation for proposed work spaces and projects
Drones are much more inexpensive than using cranes/manlifts/aircrafts to capture aerial-view data.
Challenges
As with the emerging use of any new technology, there are challenges to drone operations on industrial jobsites. This includes regulations, bylaws and sourcing skilled operators.
Violating rules for recreational drone use can cost you up to $3,000, according to Transport Canada. In Canada, drones must be navigated below 90 metres above the ground unless special permission is given beforehand. Additionally, if your drone weighs over 35 kilograms, you must get a special Flight Operations Certificate.
Sourcing skilled operators can be another challenge when it come to using drones to enhance your industrial jobsite.
While courses for training are becoming more popular, training locations vary across Canada and much practice is needed to perfect the art. While there are many media companies that provide drone services, it is more beneficial for industrial construction companies to have in-house resources for continual site surveying and monitoring.
The future of drones on jobsites
With the many benefits of drone usage on industrial jobsites, we expect to see more and more construction companies utilizing their many advantages in the future.
As the demand rises, so too will the need for industrial construction teams to integrate a drone strategy in their project plans to enhance reporting, surveying, safety inspections and project modelling.
With these enhancements, it's clear that drones are not leaving industrial jobsites anytime soon.
At Axiom Equipment Group, our experienced team has decades of combined experience in equipment rental, sales and service.
We believe in ZERO DOWNTIME so much that we stand behind it with a unique iron clad promise that combines the industry's most reliable equipment fleet with a rapid response program, around-the-clock availability, expert service and a financing option to fit every budget.