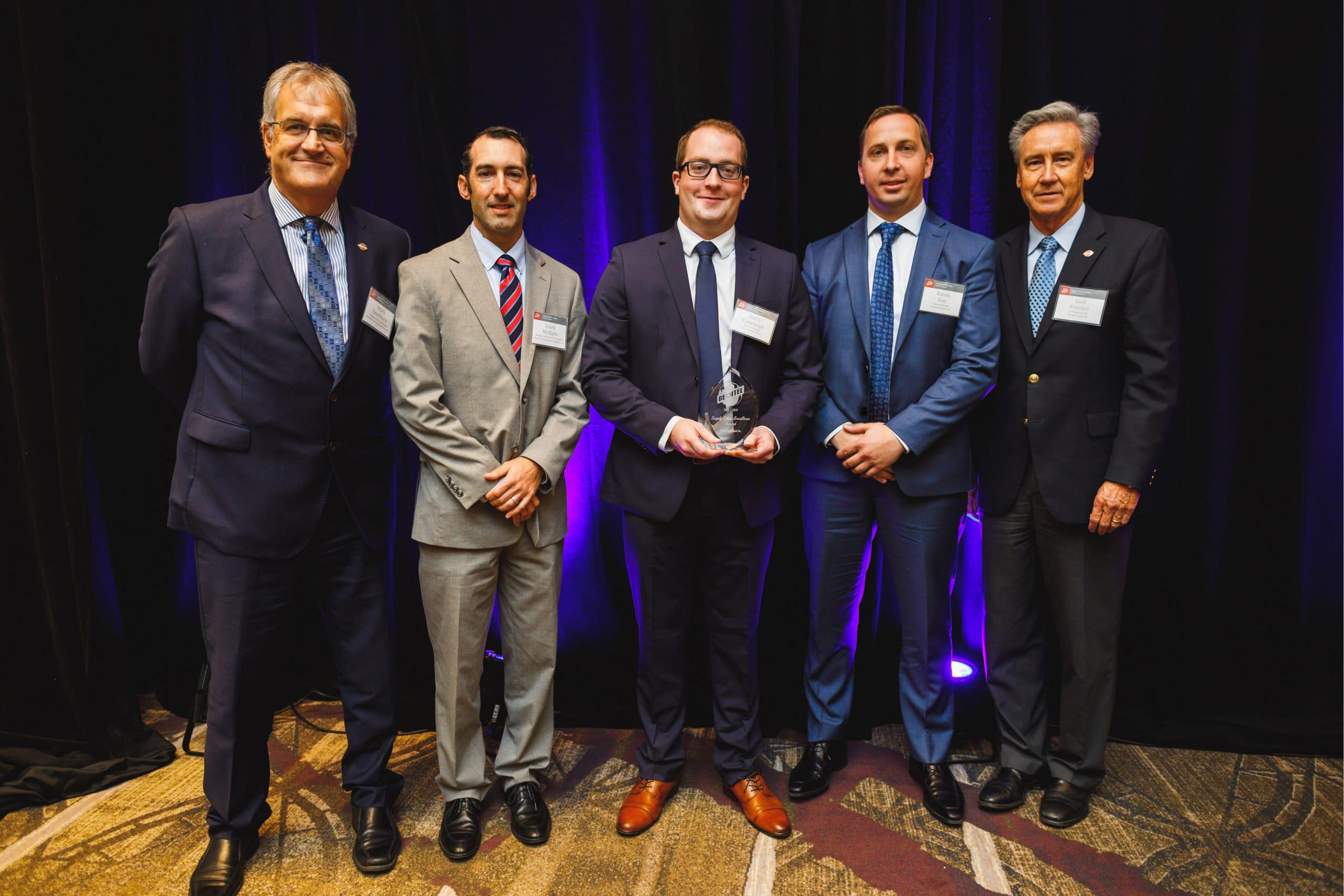 Axiom Equipment Group Top Supplier Recognition By Bechtel
Oxbow, Saskatchewan
October 3, 2019
Axiom Equipment Group was recognized as a top supplier by Bechtel at the company's annual Supply Chain Awards for exceptional work on projects for Bechtel's [GBU] global business unit.
Companies were evaluated on multiple factors including: overall performance, ability to deliver quality services/supplies on time, ability to work collaboratively to meet milestones, and meeting or exceeding project expectations in aspects of safety, performance, technical expertise, and environmental compliance. Nominations were reviewed and approved by Bechtel procurement and project managers with final approval from senior leadership.
"At Axiom, we pride ourselves on doing everything possible to make challenging work environments safe, efficient and productive for our customers," said Randy Gay, General Manager at Axiom Equipment Group. "We are proud to be recognized by Bechtel as a top supplier."
Axiom Equipment Group has been providing BBE Hydro Constructors with high-quality industrial equipment, including generators, light towers and heaters since 2014.
"Axiom Equipment Group has been a vital partner to Bechtel, working with us to achieve outstanding results for our customers," said Al Hankins, Corporate Manager Procurement & Contracts. "The performance of key suppliers continues to be critical to delivering superior service to our customers and advancing innovation for the industry."
Axiom Equipment Group's team has decades of combined experience in industrial equipment rental, sales and service. Working with other internationally accredited organizations, we have the unique ability to provide on-demand products for sale and rent. With our large fleet of new, reliable, well-maintained site equipment, we can meet large project demands quickly and supply quality equipment for smaller projects cost-effectively.
At Axiom Equipment Group, we believe in ZERO DOWNTIME so much that we stand behind it with a unique iron clad promise that combines a reliable industrial equipment fleet with a rapid response program, around-the-clock availability, expert service and a financing option to fit every budget. Gain peace of mind knowing that if your equipment breaks down, we have the inventory to repair and replace it on the fly!