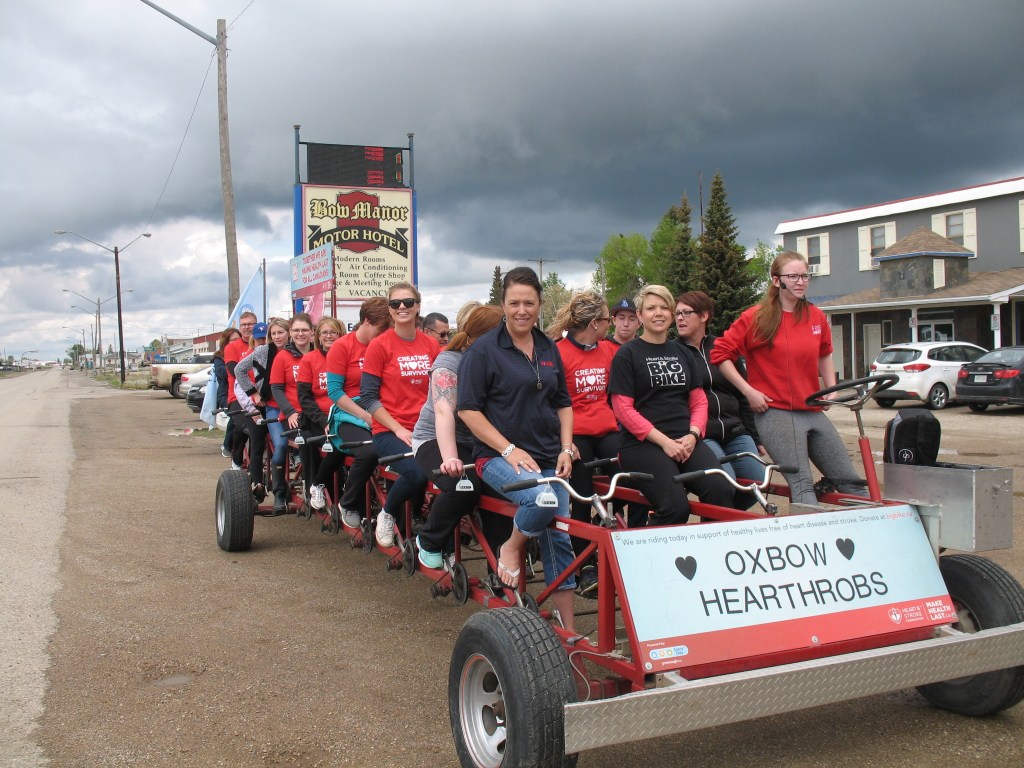 Axiom Equipment Group on Annual Heart & Stroke Big Bike Ride
One bike. 30 seats. 20 minutes. 2 kilometres. One great team working to create more survivors!
On Friday, May 27th, some of Axiom Equipment Group's employees teamed up with Saskarc. Inc and other Oxbow community members to participate in The Heart & Stroke Big Bike Ride.
The Saskarc Group also donated $500 to the charity event. All of the money raised through the Big Bike Ride goes to the Heart and Stroke Foundation, where they'll use it to develop life-saving treatments that bring hope to heart disease and stroke patients. Last year over 70,000 riders, in over 200 communities coast to coast, helped raise over $8 million for research! This is helping us change the lives of not only heart disease and stroke patients, but all Canadians.
Axiom Equipment Group is here to support charities affecting the lives of local residents in Oxbow and in other communities across the country that we are so fortunate to work in. Showing our support hopefully shines light on the disease and can ultimately help fund research. 
What is the big bike event?
Teams are made up of 29 enthusiastic riders who each commit to support heart disease and stroke research. On event day, a Heart & Stroke Foundation team leader accompanies the group of enthusiastic peddlers as they pedal through the community and celebrate their accomplishments and funds raised!