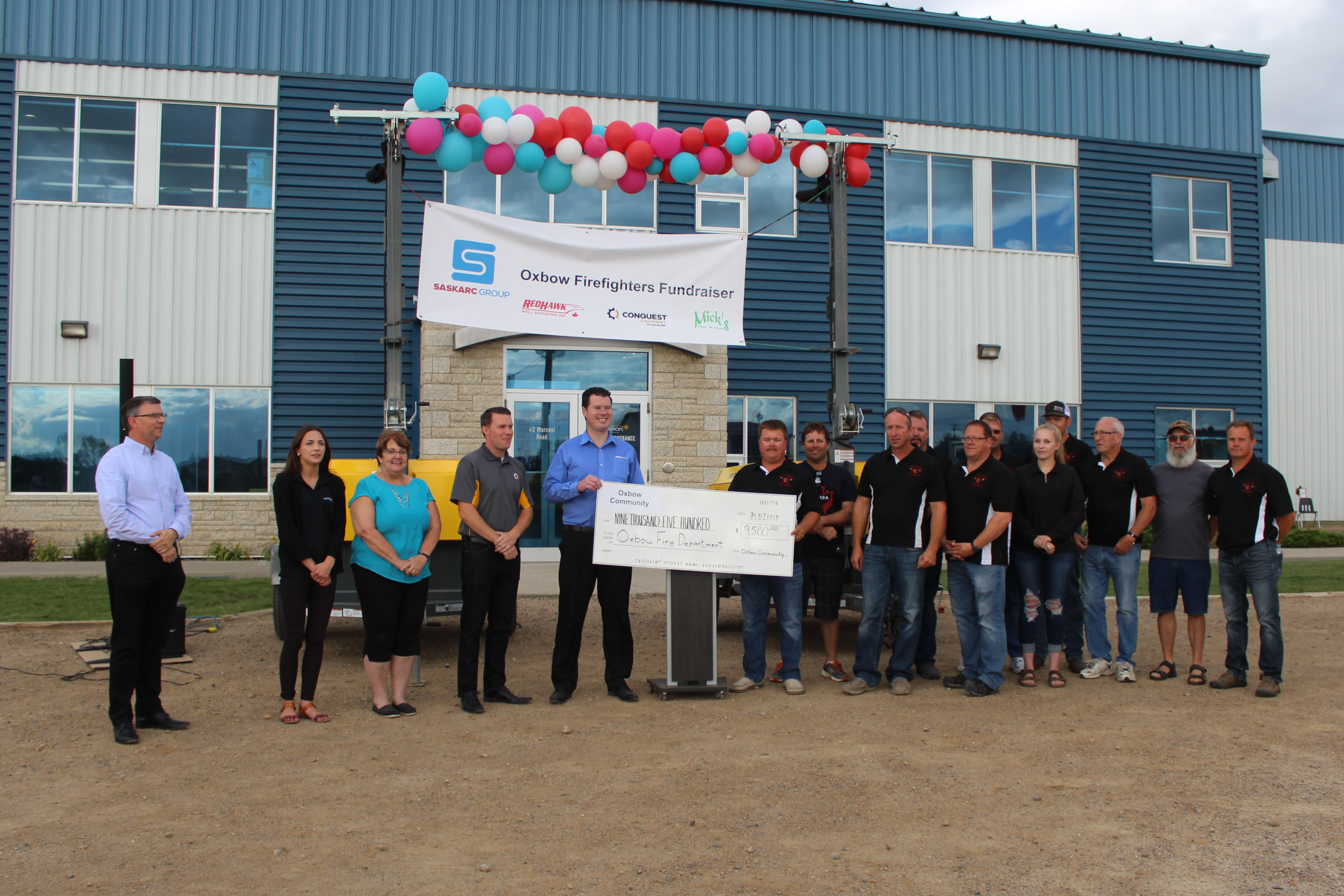 Axiom a Construction Equipment Company Donation
On July 31, 2018 Axiom Equipment Group, along with the Saskarc Group and various community sponsors including Redhawk, Conquest Equipment, Mick's Stop-N-Shop, Spearing's, Bow Wood and Mayco, with donations from the community, collectively donated over $11,000 to the Oxbow Fire Department.
The cheque was presented to the Oxbow Fire Department at a BBQ Fundraiser event held on July 31st, where long-service awards were presented to two Oxbow Fire Department members. Around 300 members from the community showed up to enjoy a BBQ and various other activities along with the long-service awards ceremony.
The Oxbow Fire Department is comprised of volunteer firefighters who provide invaluable fire and rescue services to the town of Oxbow and surrounding communities.
Axiom Equipment Group is proud to support community organizations like the Oxbow Fire Department that provide essential services for the community.