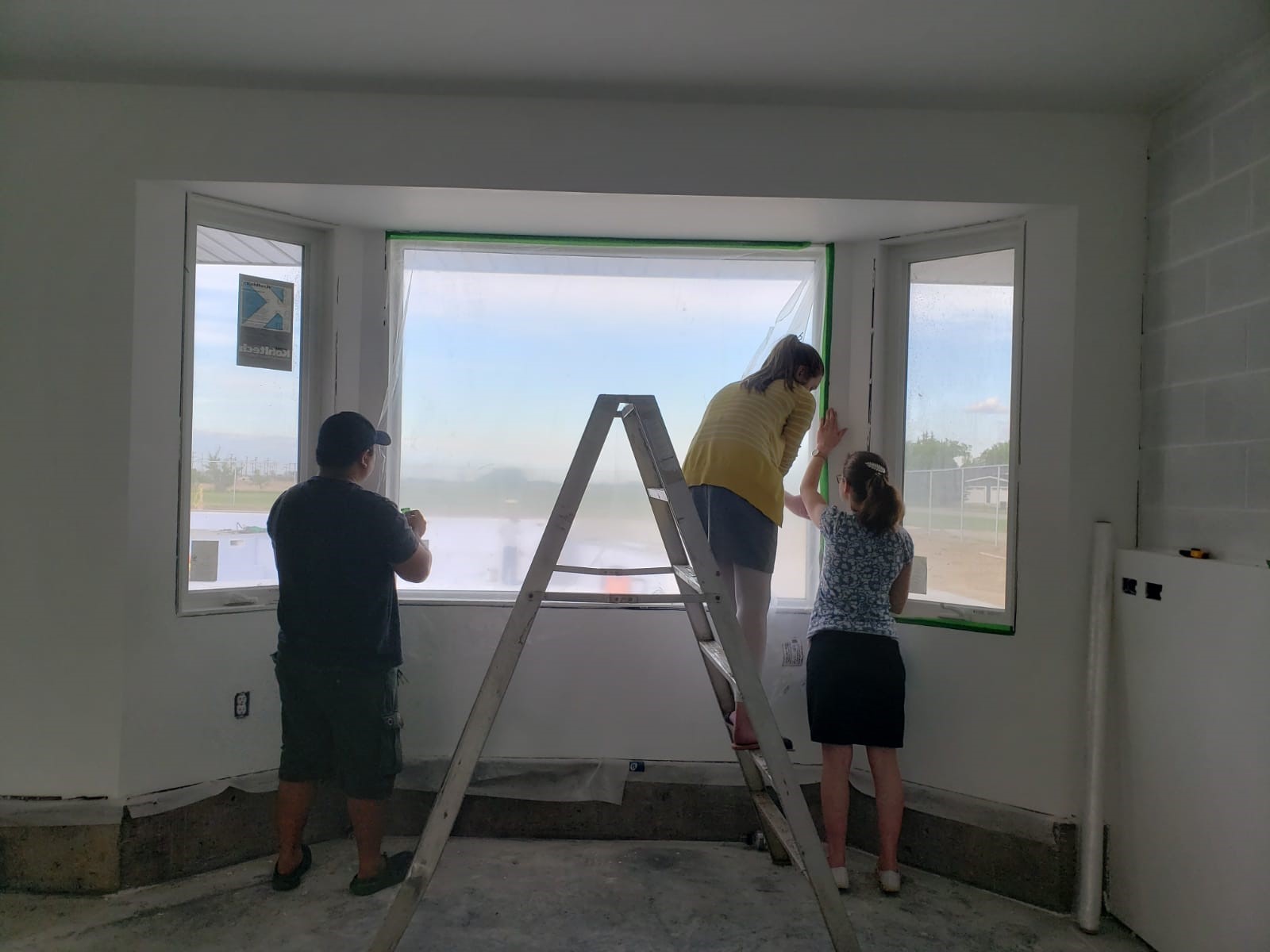 Charitable Work of Axiom, a Construction Equipment Company
Team members from the Saskarc Group of companies (Saskarc Inc. and Axiom Equipment Group) spent the morning of Saturday, June 22, taping and painting the interior of the Oxbow community pool.
In 2017, Saskarc donated $10,000 to the town of Oxbow to help build the community's new pool, which is currently underway and projected to be completed by mid-July.
The previous community pool was over 50 years old, and could not be repaired anymore due to its crumbling structure. The new pool facility will include new boilers and pumps, which had been breaking down regularly at the previous pool facility for quite some time.
Home to the Seawolves Aquatic Club, the new facility will allow the team to host the semi-finals and provincial finals with the added extra swim lane and wheelchair accessibility with the zero-beach entry.
Some of the weekly activities offered include swimming lessons and Aquasize, where children as young as 1 month old participate with their parents, right up to lifeguarding courses and first aid courses for teens and adults. Early bird swim is also popular with older community members, who swim laps in the early morning hours.
The Expressway Family Centre works in collaboration with the pool board to offer crafts during the afternoons at the pool as well as toddler swim during June when school is still in session.
Axiom Equipment Group is proud to support local community initiatives which enrich the lives of local residents.
Stay tuned and follow us on LinkedIn or Facebook for more updates on the community pool's progression!