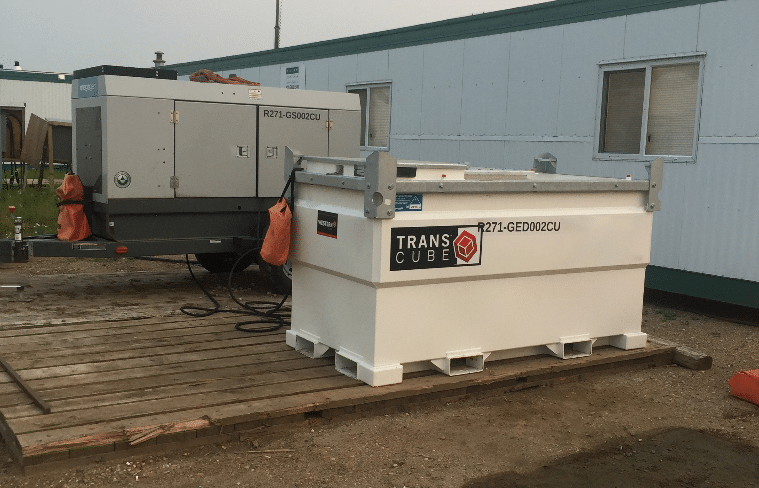 Onsite fuel tanks and storage transport is necessary for large-scale industrial construction including powerline, pipeline, mining, oil and gas applications and other jobs where long continuous operations are a must.
With a wide array of onsite fuel tank options available on the equipment sales and rental market, and onsite fuel storage being integral to continuous operations, choosing the right fuel storage solution for your application can be overwhelming.
Wondering what onsite fuel tank and transportation option is right for your industrial construction application? Scroll below and learn more!
Benefits of Onsite Fuel Tanks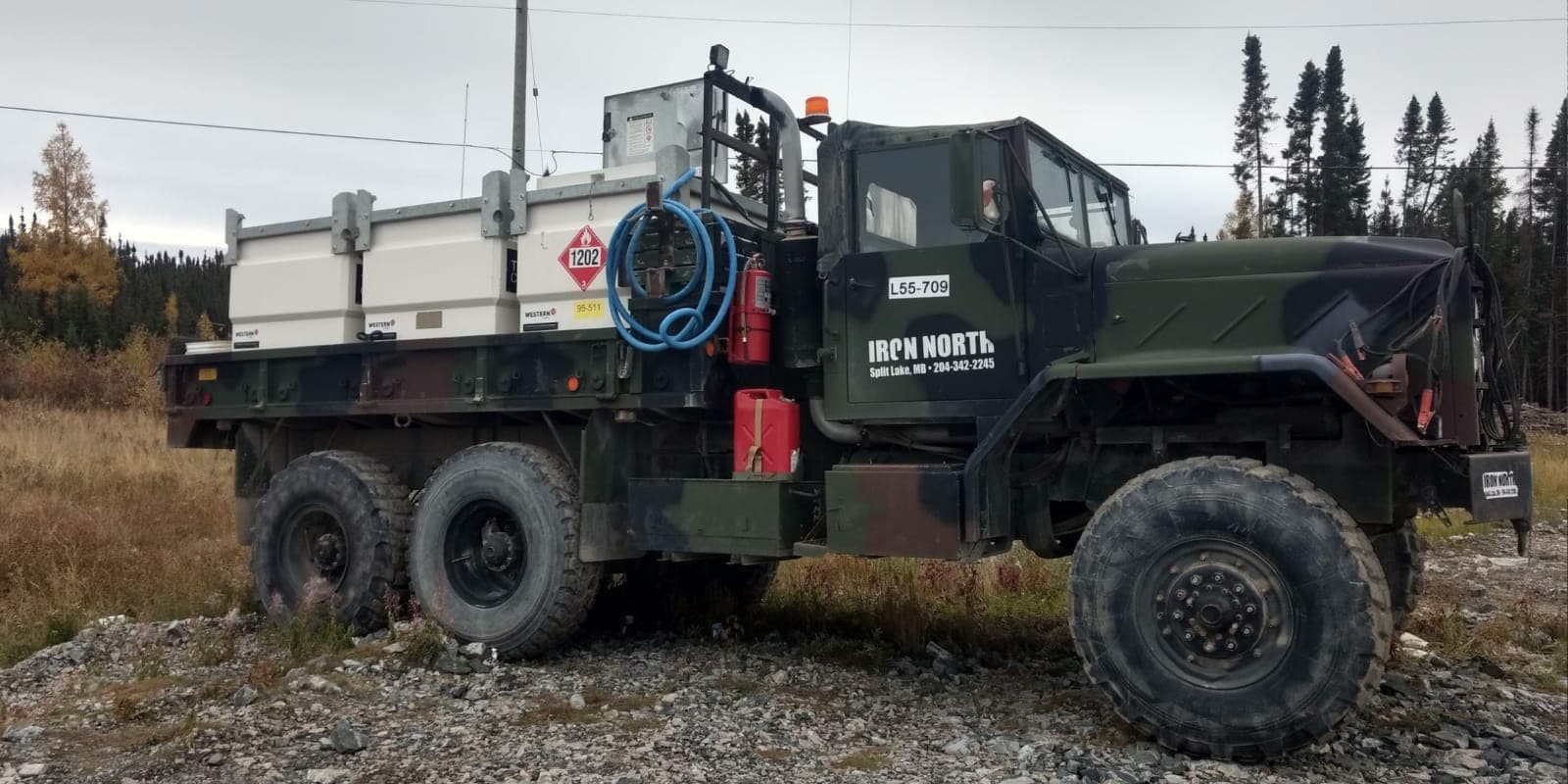 Onsite fuel tanks provide a wealth of benefits on industrial construction jobsites, including:
Eliminating downtime while waiting for fuel trucks
Fuel savings/price discounts from purchasing fuel in bulk amounts
Greater convenience for remote jobsites that are far away from urban centres
Ability to fuel multiple pieces of industrial equipment simultaneously – for example. the TransCube™ is able to fuel up to three pieces of equipment at once (coined as being an "auxiliary fuel source").
In addition to being used as an extended run tank, onsite fuel tanks can also be used as complete fuel systems in transient applications.
Canadian Fuel Tank and Storage Regulations
Always check local bylaws and federal regulations before purchasing and setting up your onsite fuel tank storage.
Rules for fluid containment, proximity of fuel tank(s) to other site equipment and other environmental factors are all outlined on the Government of Canada's website.
Be aware that regulations for transporting fuel and storing fuel are different – Transport Canada and the Department of Transportation (DOT) outline regulation requirements for transporting fuel.
Remember that laws can change from year-to-year, so always be sure to check federal regulations and local bylaws before you begin each project to ensure regulations on fuel tank storage and transportation haven't changed.
Options for Onsite Fuel Storage and Transportation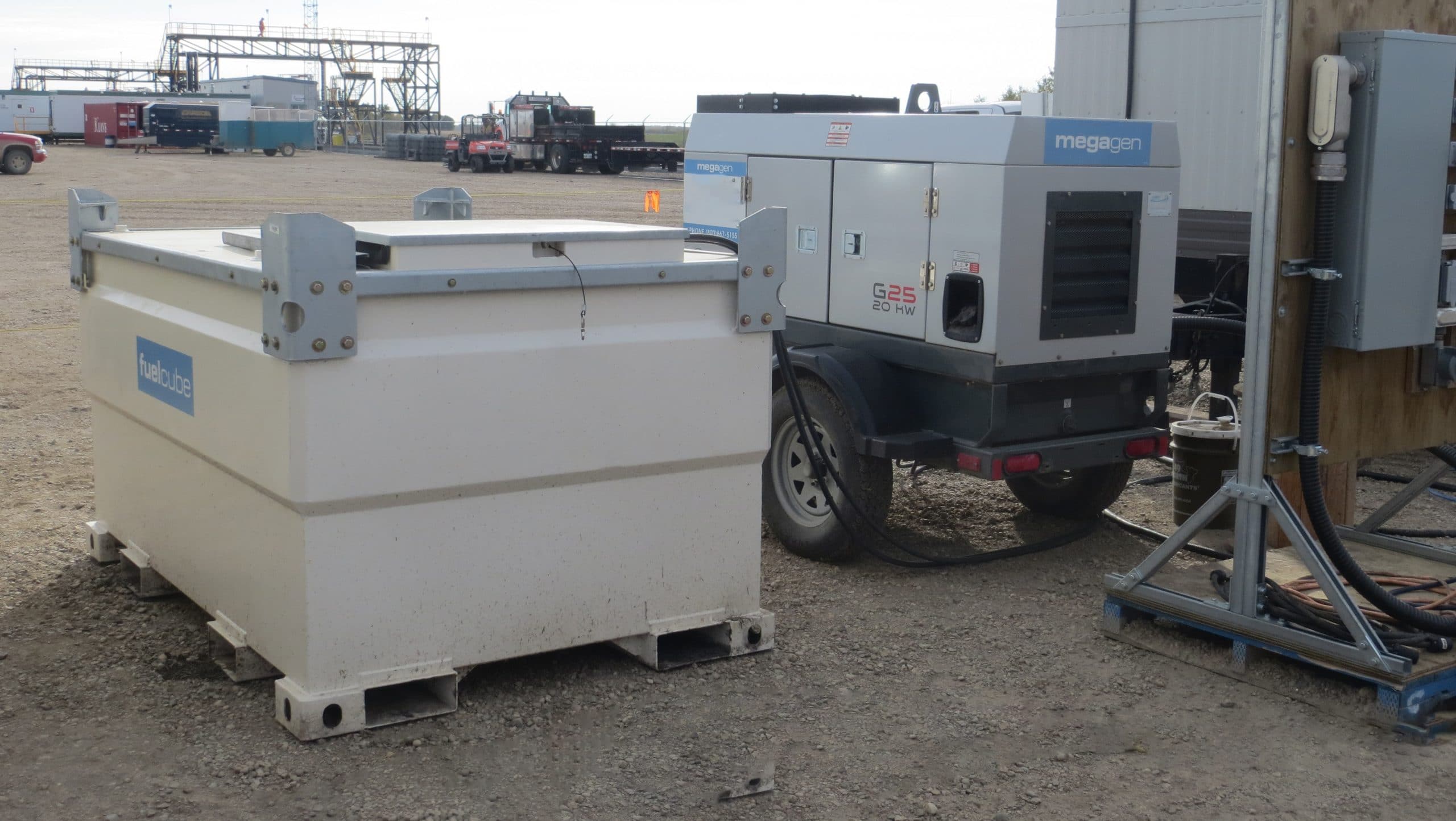 There are a number of fuel containment and storage options available on the equipment market, and each have a wealth of benefits. The kind of fuel tank that is best suited for your industrial construction application is dependent upon your unique needs.
TransCube™
The TransCube™ meets multiple worldwide transport regulations, making it able to transport fuel safely anywhere you need it. It can fuel up to three pieces of equipment simultaneously, saving customers time and doubling or tripling the run times of their equipment.
For logistically challenging sites that require fuel, the TransCube™ can be safely lifted by crane, or forklifted precisely and quickly.
The TransCube™ is the first fuel containment vessel certified for transporting, and meets compliance standards in every country, including marine transport.
Additionally, many Equipment Managers utilize the TransCube™ by securing it on the back of a truck and using it as a fuel truck.
TransTainer
Like the TransCube™, the Transtainer is both Transport Canada approved for transporting fuel, and ULC approved for stationary storage as a contained double wall fuel tank.
The Transtainer is equipped with a remote fill with overfill prevention valve, as well as to draw contaminants from the containment crib. It is available as a 20-foot container with a big pump compartment, a 20-foot container with a small side compartment, and a 10-foot container with a small side compartment.
These latter two sizes are more suited to running large generators, whereas the 20-foot unit with the large pump compartment is ideally suited to act as a fuel tank truck for a large-scale construction project.
In other cases, electronic pumps and card lock systems can be configured for fleets that needed to be able to transport fuel to remote jobsites and then control fuel consumption.
Axiom Equipment Group sells and rents the TransTainer for your onsite fuel needs.
Eco-Chamber
The Eco-Chamber is a high-volume diesel storage tank which can hold up to 25,000 litres of liquid and meets all relevant codes and safety considerations in an environmentally-friendly manner.
The double walled high-grade steel exterior is highly durable and the paint finish provides superior protection from extreme weather conditions and corrosion.
Because the Eco-Chamber can hold so much fuel, the bulk fuel discounts you can receive from purchasing larger volumes of fuel stored in the Eco-Chamber fuel storage tanks, can pay for its monthly rental fee almost entirely.
From Eco-Chambers to the TransCube™ to the TransTank™, Axiom Equipment Group supplies a full range of fuel storage solutions for your industrial and construction jobsite needs.
Our fuel storage containers are your solution for a variety of applications including, but not limited to fuel farms, temporary power plants, emergency fuel supply, bulk fuel transport, and complete fueling stations.
Contact us today to learn more about how our fuel storage solutions can help you maximize uptime on your industrial construction jobsite.
Axiom Equipment Group's team has decades of combined experience in equipment rental, sales and service. Working with other internationally accredited organizations, we have the unique ability to provide on-demand products for sale and rent. With our large fleet of new, reliable, well-maintained site equipment, we can meet large project demands quickly and supply quality industrial equipment for smaller projects cost-effectively.
At Axiom Equipment Group, we believe in ZERO DOWNTIME so much that we stand behind it with a unique iron clad promise that combines a reliable equipment fleet with a rapid response program, around-the-clock availability, expert service and a financing option to fit every budget. Gain peace of mind knowing that if your equipment breaks down, we have the inventory to repair and replace it on the fly!